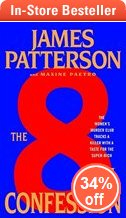 In the immortal words of Bill Hicks, we got ourselves a reader! If you don't get the quote, just ignore me. :-p
The Bargainmoose bookworms might be interested to hear about this special page on the Chapters Indigo website, about their top 50 bestselling items. The page is updated every day with the bestsellers, and you can browse and check the books out to your heart's delight. It includes best-selling books, DVDs, both from their in-store and online collection.
The page is updated daily, so you might want to bookmark it and check it out when you have time. There are some very well-known titles in there, such as books by James Patterson or Dan Brown novels, to some that I have never even heard of!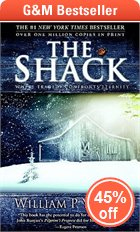 Just scanning down today's list, I notice that they are selling "The Shack." Now, this is kind of a religious book, but I am not that way inclined whatsoever. I was staying at a friend's house, I had finished the novel I brought with me, and I had nothing else to read. I picked up The Shack and gave it a go. I was pleasantly surprised – it was a really good read. It was a fictional tale about a man's meeting with the holy trinity, and it even drove me to tears a few times. Definitely worth a read, even if you have no religious inclinations at all.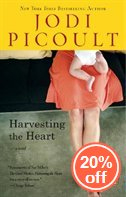 I see there are a few Twilight books in there, it seems to be very popular lately. I haven't yet seen the movie. I do have a few of the ebooks stored and ready to go on my Sony e-book reader, I just haven't got round to reading them yet. Looking forward to it though! Have you read the Twilight saga?
Warning – I don't recommend you jump in and buy something right away. Always price compare with other book sellers first – be savvy – make sure you get a good price!
Remember that you can also use Dealguild Canada for free cashback from Chapters Indigo!