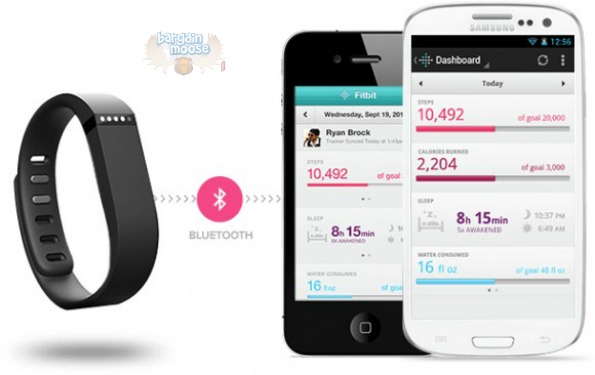 Purchase the FitBit Flex at Chapters Indigo and receive a free accessories kit valued at $29.95.
The first time I was going to write this deal up, the accessory kits had already gone out of stock. Thankfully, Chapters Indigo Canada has restocked the kits so you can get one free with your purchase.
TheFitBit costs $99.95 and is a great way to track your physical activity and set goals. The Fitbit tracks steps, distance, calories burned, and monitors your sleep, waking you with a silent alarm. You can buy the device in black, slate, or lime.
Now, say you buy a slate coloured FitBit and are all like "slate rocks, yo!" and indeed, slate does rock. Sort of a blue-ish grey. But then, one day you are wearing a totally rad outfit (+1 for old slang) and you realize your slate Fitbit is just not cutting the mustard. That is where the free accessories kit comes in. It will give you teal, tangerine, and navy bands for your Fitbit Flex to switch up your colour palette. Choose small or large to fit your wrist.
Get free shipping on orders of $25 or more.
(Expiry: 15th May 2014)