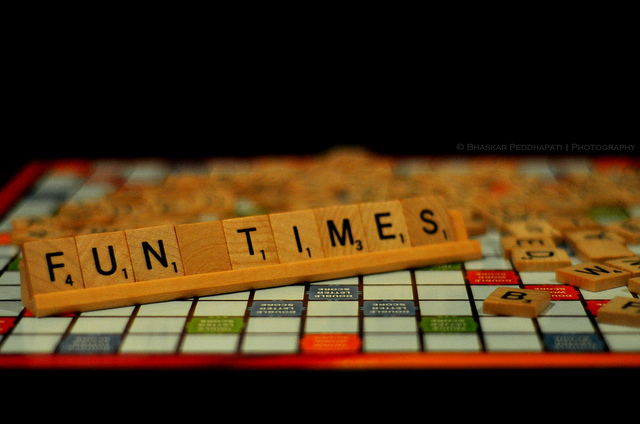 Family game night just got easier with this sale from Chapters Indigo. Buy one Hasbro game and get the second one 50% off. I checked out the prices of the games and they are pretty much on par with other board game retailers like Toys R Us and Walmart, so you'll see the savings with your second game purchase. Plus, with a purchase of two games, you are more than likely going over a $25 spend, meaning you'll also get free shipping.
I have a very fully stocked game shelf in my house, but I always love getting new games for my kids since we play so much. I am finding my kids are at a great age now where they can play on their own together without assistance from me, which is perfect for the days I need to work and they need something to do! I'm sure other work at home moms feel the same.
Monopoly Junior is a game we do have. Instead of streets, you buy properties that are fun like roller coasters, magic shows, ice cream parlours and more. I find it very simple for kids even from age five, but still interests my nine-year-old. This game sells for $19.95.
Battleship is another game we have that is a complete classic from my childhood. I spent hours playing this with my brother and now my sons can play with theirs. I actually really enjoy playing this with my kids as well, they just hate it that I always win ;) It also sells for $19.95.
Add both to your cart and each game will discount down to $14.96. Monopoly Junior sells for $19.93 and Battleship sells for $18.93 at Walmart. Considering that is at least $4 more per game and you need to get to $50 for free shipping, Chapters Indigo is definitely your best bet.
If you want a more grown-up game, I know we've all played the game of Risk. My kids also enjoy this game quite a bit, until they lose that is. This one sells for $24.95. If you are buying more expensive games with lesser expensive games, I suggest making separate orders to get the most discount. Otherwise your 50% off games will be the cheaper ones.
Photo credit: pedhappati
(Expiry: 26th July 2015)