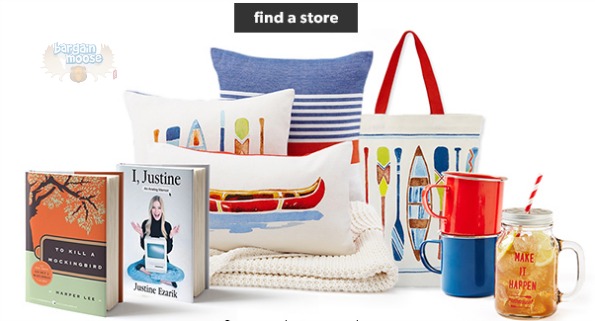 I do not often post about in store deals, but a deal like this is worth mentioning. In store at Chapters, purchase three regular-priced items and receive your fourth free.
There are few restrictions to this deal, which is great for buyers. The exclusions are: gift cards, electronics and related accessories, Indigo Love of Reading foundation fundraising products and donations, Lego, American Girl, Kate Spade, Rosetta Stone products, and loyalty memberships.
The offer includes paper, baby, home, books, and more products. I think the most exciting part of this deal is on books. While you receive an extra discount on hardcover books online, the softcover books do not have that extra bonus. Thus, you are better to purchases them in store where you can buy three and receive your fourth softcover for free.
This offer is mix and match type of offer. It does not matter what type of items you purchase together. However, your free item must be of equal or lesser value than the lowest priced qualifying item you purchase. I would pick up a plushie for my Jellycat collection and a couple graphic novels for my collection. I recently acquired Rat Queens Volume 2: The Far Reaching Tentacles Of N'rygoth and Saga Volume 4. If you need a great comic recommendation, I suggest those. You could even pick up three of the Saga volumes and receive the fourth (latest) volume for free.
I think this deal would be great for children's books and toys. If you have more than one child, the cost of toys to play with and books to read can really add up. Pick up some new gifts for your brood with your fourth item free.
All items purchased must be regular-priced. Sale items do not qualify for this offer.
I am within a 10-minute drive of my local Chapters store. While I love shopping on line for deals, it really isn't the best for books. At least in store you can open the book up and read a few pages. This way, you get a feel for the author's writing style. If you do not make it through as couple pages, then maybe you do not actually want to buy that book. Browsing the stacks can also introduce you to new authors.
(Expiry: 14th June 2015)