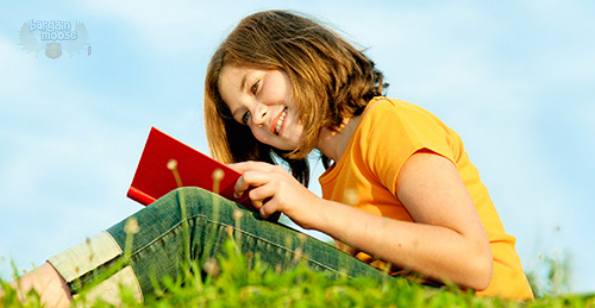 Chapters Indigo Canada is a big supporter of reading. This summer they are offering bonus plum rewards when you purchase select children's books.
You will receive a bonus 2,500 Plum Rewards for every three kid's books you purchase. 2,500 Plum rewards are equal to $5 worth. You can receive a maximum bonus for nine books, which is up to 7,500 bonus plum rewards which equals $15 worth of bonus rewards.
Often children's books get as low as $5 so you are getting almost 33% value back if you buy the cheaper books. I was looking at the age range 0 - 5 because I have a few friends with young children. I picked out:
I adore Dr. Seuss and love the TV series they have done with Cat in The Hat voiced by Martin Short. The other two books have such lovely art and look so very different from each other. I am sure both would be a joy for a youngster to read.
If I purchased those three books for a total of $14.22, I would receive $5 worth in plum rewards to spend on my next purchase.
Of course, with Chapters Indigo offering free shipping at $25, I would probably buy six books and aim for a bonus 5,000 points just to get the free shipping. It is certainly worth it. If you were buying for several children, you could go up to nine books for the maximum bonus. However, be sure you are picking books through the link above (and use the "shop all" tabs) as not all children's books on Chapters Indigo's site qualify for this deal.
There are a few other interesting little kinks to this deal. One, it appears that the eligible books might change on a monthly basis, based on what I was reading in the fine print. However, in total, nine books will still only qualify for the bonus plum rewards. In addition, any earned bonus plum points from this offer must be redeemed by October 15, 2014.
Books included in this sale are geared towards age ranges:
However, you know what reading level your child is at so while their age might fall into one of these ranges, their reading level might be in another. Check out multiple sections in case there is anything of interest that they have categorized as a different age group.
(Expiry: 31st August 2014)