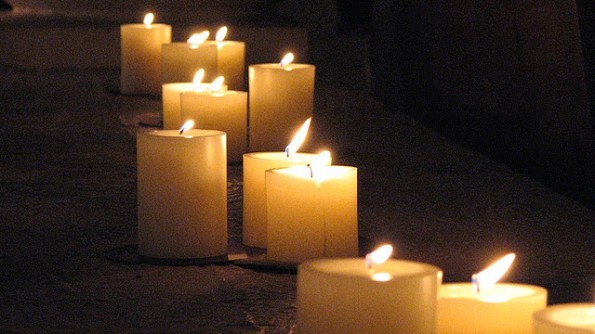 With the free shipping offer now on at Chapters, you must shop their 50% off Indigo candles sale on now. Enjoy new fragrances and fresh fall scents for your home starting at just $4.50.
On their own, none of these candles are expensive enough to hit the regular free shipping minimum. That is why the combination of these two deals makes for a lovely offer. I tend not to use candles much during the summer. It seems hot and bright enough without kindling extra light. However, come fall I start thinking of long bubble baths lined with scented candles and curling up in a blanket reading my favourite books to the blaze of half a dozen flickering lights.
There are one-wick candles and there are three-wick candles. Three-wick candles burn brighter and burn the wax more evenly rather than just hollow out the center column. I am most interested in the Mercury 3 Wick Candle- Cinnamon Mulled Cider that was $28 and is now on sale for $14. Cinnamon is not only one of my favourite flavours; it is also one of my favourite fall scents. It reminds me of freshly baked apple crisp with ice cream that my Dad used to make. I tend to add cinnamon to hot cereal and I currently have cinnamon scones in the fridge – I love it that much.
For some people, fall evokes the colour orange; thoughts of turkey, stuffing, and mashed potatoes; and memories of family gatherings and laughter. Pick up the Poured Glass Candle- Ginger Pumpkin Spice to evoke those happy memories every time you light the candle. The see-through glass votive lets you watch the wax melt and the scent will remind you of Thanksgivings past and delicious pumpkin pies. Originally $18, the candle is now on sale for $9.
If you cannot decide on what scent to get, then pick up a few minis to try a variety of candles. Try the Mini Mercury Candle- Crackling Firewood Ember and the Mini Mercury Candle- Vanilla Maple Syrup for only $4.50 each, originally $9 apiece. Your house will smell as if someone has been baking something oh so nice, and the candles may even brighten up your day. You might just have to whip up a batch of pancakes to go with your vanilla maple syrup candle! It sounds so yummy.
Receive free shipping on all candles through Thursday evening.
Image credit: Roger Glenn
(Expiry: 8th September 2014)