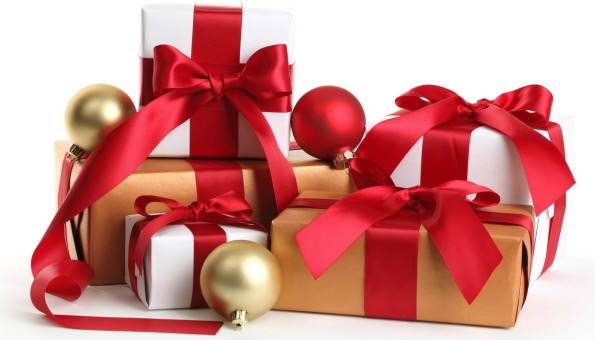 Chapters has started their Family & Friends event (woohoo!), and they have started it just in time for some Christmas shopping too. There are a bunch of different promotions during this event, so be sure to make the most of them. Some of their offers include $5 off $50, free shipping, and more. The Chapters Indigo Canada gift shops are open too, so you can go ahead and check out great Christmas gifts for as low as $25 as well as all of their hottest toy shops.
I adore the Chapters gift shops! They sure do make Christmas shopping a little easier. You can sort items by category, age, type and more - which is great if you are lost and don't know what to buy for somebody. Chapters.Indigo.ca has some killer deals some times too, so I can't wait to explore their Friends & Family event to the fullest. You will see some individual posts that highlight the best deals I am sure, I am just telling you about the general event. I do know that you can definitely get $5 off regular priced orders over $50. Here's how that works:
Coupon code: FRIENDSFAMILY
Discount: $5 off regular priced orders over $50
Expiry: 9th November 2015
Chapters Indigo Canada has a list of their own when it comes to the hottest Christmas toys of 2015. Their list includes:
If you have kids, then you probably have several of those items on your Christmas shopping list. I know they are all super popular items, and this might be your chance to get a discount on what your kiddo has been asking for. My toddler adores 4 out of 5 items on this list, and I know the 5th item (Shopkins) sells faster than hot cakes at my local toy stores. Little girls are obsessed with them. If you have kids, then definitely check out the IndigoKids Holiday Gift Shop. Here you will find the Top 10 Gifts For Kids according to Chapters, but I personally find them a little pricey and my son wouldn't be interested in many of them. Perhaps as a three year old he is still too young. Would your kids enjoy these items?
Here are some of the online deals you can enjoy during this Chapters Friends & Family sale:
$5 off when you spend $50 or more on regular priced items with code FRIENDSFAMILY
Free shipping on orders over $25
Gifts for everyone from as low as $25
30% off Hanging Holiday Ornaments (when you buy 4+)
Now, you can either spend $25 online and get free shipping - or get your purchase shipped to your local Chapters or Indigo location for free. If you are using their $5 off $50 coupon then you will have already reached the free shipping threshold, so you won't have to worry about that.
Moosers, what is on your Holiday wish list this year?