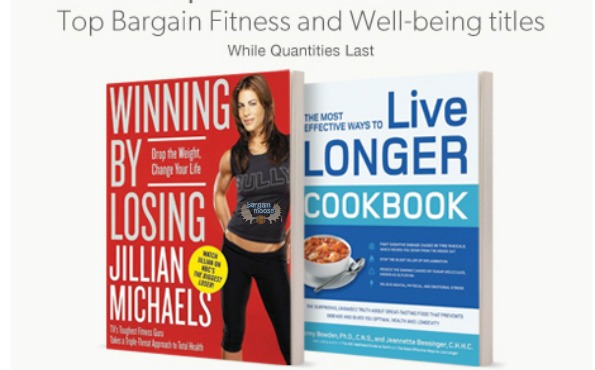 Get up to 75% off fitness and well-being top-selling books at Chapters.
My gym is getting busier as the weather gets cooler. It seems people start having more time to think about their health and fitness once fall hits. January will be a nightmare. If you are one of those who is starting to think about these things, especially in times of colds and flus, check out this great list of books on sale at Chapters this week. I want to read each and every one.
Winning by Losing: Drop the Weight, Change Your Life by Jillian Michaels - now only $5.69, was $21.99
The Art of Intuition: Cultivating Your Inner Wisdom by Sophy Burnham - now only $6.64, was $31
Change Your Brain, Change Your Body: Use Your brain To get and Keep The Body You Have Always Wanted by Daniel G Amen - was $32.99, now $7.59
Flat Belly Diet! Family Cookbook by Liz Vaccariello - was $31.99, now $9.49
Shipping is free when you spend over $25.
(Expiry: Unknown)