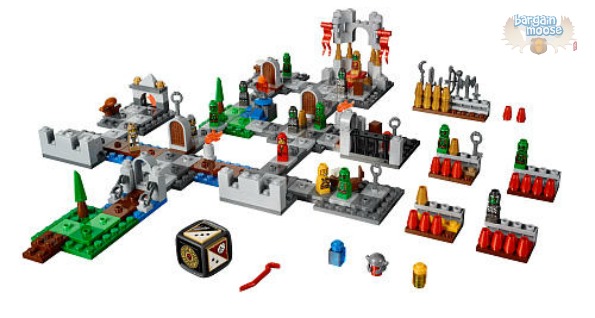 Chapters Canada has the LEGO Heroica Castle Fortaan on sale for only $19.98, which is 50% off. I couldn't find this cheaper at any other Canadian online retailer.
With a five-star rating, voted on by people who have bought this set, this is an awesome LEGO item. This strategic game is advertised for ages eight and up and for two to four players. In it you must defeat the Goblin King who has taken over Castle Fortaan with his army of monsters. It's not simply an educational game, it also lets you learn how to build and strategize at the same time.
I love playing board games and have been playing them with my children since before they could talk. Not that I want them to grow up quickly, but one perk of this is that they can play more exciting board games with my husband and I. Family game night doesn't just have to be Candyland (which can be a hard game for a four-year-old to play). This game seems really fun and gets the cobwebs dusted off a parent's sleep-deprived brain.
Shipping is free on orders over $25.
Check out the Bargainmoose coupon forum for a coupon code worth an extra $5 off your order with Chapters Canada.