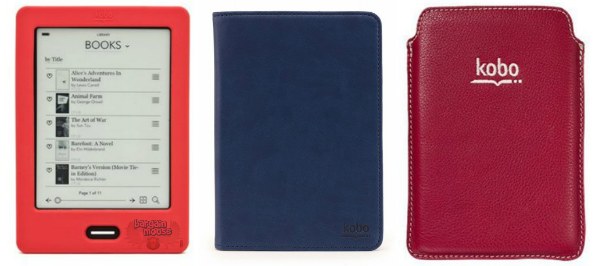 There are a ton of in stock Kobo eReader covers on sale for $5 each! All are discounted 74% or higher. if you own a Kobo it might be a good time to get a cover, or an extra cover!
They have several different styles available:
Depending on what you have, there is a cover for you. When I had a Kobo eReader I had the Roots leather sleeve cover, and it was very high quality. The leather was nice and thick, and the inside was soft so my Kobo was well protected.
Each style of case is available in around 5 different colours!
Expiry: Unknown