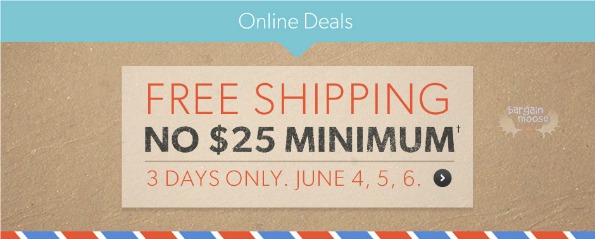 For three days only, Chapters Canada is offering absolutely free shipping with no minimum purchase. Now is the time to buy that book you've been coveting!
Normally, Chapters offers free shipping at a $25 spend, so this is a time to buy those smaller items. You must select the free shipping option at checkout or you will be charged for shipping. This is important!
You can use the free shipping deal to buy whatever you want, but here are some great books on sale until June 9th and 10th , which are less than $25:
The bestselling book Wild: From Lost to Found on the Pacific Crest Trail by Cheryl Strayed was $18.95, now $9.05. I'd love to read this amazing story with great reviews.
Revenge Wears Prada: The Devil Returns by Lauren Weisberger is the sequel to the bestselling The Devil Wears Prada. Was $29.99, now $14.25.
Joy of Cooking by Irma S. Rombauer was $39.99, now $19. I have this edition of a 75-year-old self-published masterpiece. With recipes for every food imaginable, you really will learn to love cooking, if you don't already. I've made quite a few recipes from these pages and cherish this cookbook.
(Expiry: 6th June 2013)