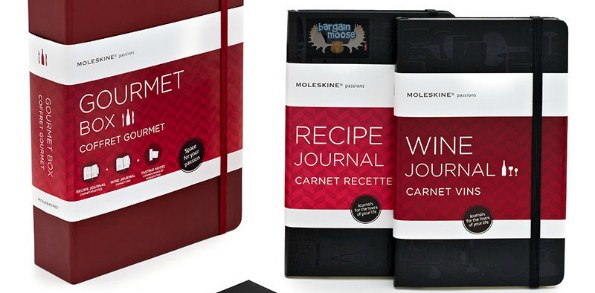 For all you food and wine lovers: this is an excellent deal. Get 75% off the Moleskin Gourmet Gift Box. Originally a hefty $88.95 the set is on sale for $22.24.
What is include in this set?
Moleskine Recipe Journal, Wine Journal, 20 Gourmet Tasting Notes featuring space for each course—from appetizer to dessert, and 20 Gourmet Coaster Notes featuring space for wine characteristics, tasting notes and labels to record and collect your culinary impressions during fine meals
This is a pretty cool gift for anyone who really enjoys their wine and food. I love food, however wine is so not my thing (it is so disgusting, how can people drink it???) so this set is not for me. However, I have some friends who would probably get some use out of it.
Expiry: Unknown