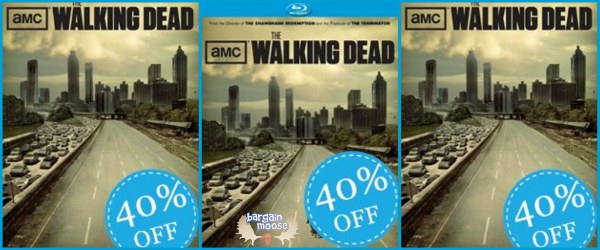 Get 40% off The Walking Dead: Season 1 on DVD or Blu-Ray. On DVD you will pay $23.99 (originally $39.98) and on Blu Ray it costs $29.99 (originally $49.99)
I have never seen this show but the customers on Chapters seem to have seen it, and love it:
Anyone that loves zombie movies will really enjoy this show. I cannot wait for Season 2 to start.
I would recommend this series to anyone, even if you're not into zombies! It's such a well done and filmed series that anyone who likes film will enjoy it!
Make sure to use the $5 off coupon code OLOCT11.