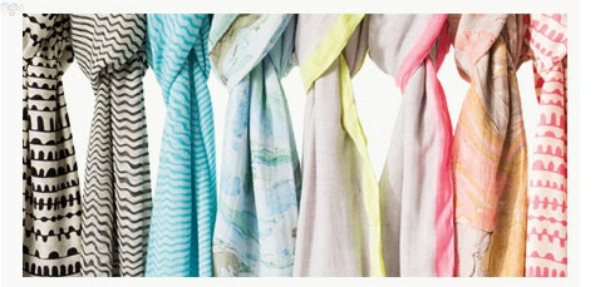 A scarf can be the perfect accessory to any outfit - they aren't just for winter! Chapters Canada is offering 25% off summer weight scarves currently.
I tend to have expensive tastes, so I rather like this Marble Print Scarf—Bluethat was $45 and is now marked down to $33.75. I just adore the colour combination and the marbling graphic is lovely. If blues are not your colour you can check out the Marble Print Scarf—Pink for the same print with a different palette.
If you are on a bit more of a budget you should check out the Floral Skull Scarf—Purple which was $24.50 and is now $18.38 or the Featherweight Scarf—Pink which was $25 and is now $18.75.  There are also scarves in the low $20 range (around $22) that should fit most budgets.
Free shipping on all orders of $25 or more.
(Expiry: 21st April 2013)