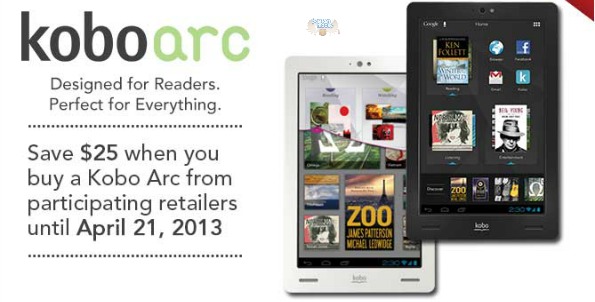 Chapters Canada is offering $25 off the Kobo Arc for a limited time only.

The highest percentage discount will be on the smallest sized Kobo Arc, as the discount is a flat rate. Here are the Kobo Arcs on sale:
Most people say it is a good option for the price point. The only real complaint on the device seems to be that if anything goes wrong, Kobo evidently doesn't have the best customer service so it can be a pain to deal with. I haven't had a Kobo since the very first Kobo reader - but I do remember that I loved how light the devices were compared to my current tablet.
Enjoy free shipping on all purchases of $25 or more.
(Expiry: 21st April 2013)