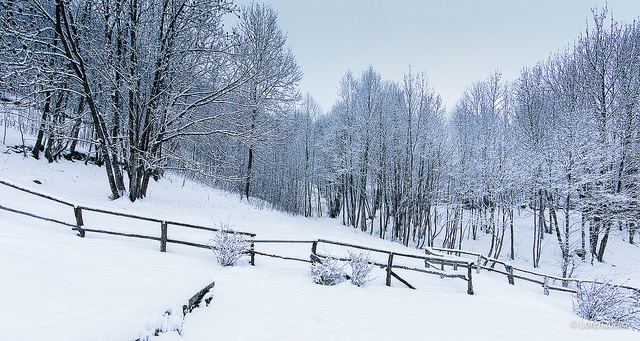 Do you feel embarrassed walking with your daughter in her tattered and worn snowsuit that might be just a tad small? Carter's OshKosh has a great deal on the Columbia snow jacket and pants with a regular price of $175 and is now on sale for $129.99. Even better, they've got an extra 25% off clearance items, which will discount in your cart, bringing the total for this snow set down to $97.49. But lets go one step further and add our exclusive promo code CAOKBM1 for another $10 off, bringing this snowsuit down to just $87.49.
Columbia is a name I trust in cold weather wear, especially for my kids. My middle son absolutely despises the cold. When he was a baby he'd start acting like he couldn't breathe in October weather. He wears 12 blankets to bed and starts bundling up for winter before Halloween. I knew that I'd have to make his outerwear the kind that would keep him extremely warm or they'd never get him out for recess. I immediately looked to Columbia for his snow pants and jacket. I paid a bit of a premium, but it is worth it knowing my little guy is not chilled at all during this ultra-frigid temperatures that kids are forced (in a good way) to go out in.
This snow jacket and pants is only available in purple and in sizes 8 or 10/12. If you have a grade 2-5, those sizes may fit them, depending on what they normally wear.
The jacket is actually called the crash out jacket and I'll show you why this is a fantastic deal. I found the jacket alone selling for $109.99 at Columbia Sportswear. Otherwise, I didn't see it anywhere else in Canada.
The pants are the Starchaser Peak II pants and I found these in a different pattern at Sportchek, selling for $34.99. That same pattern sells for $69.99 at Columbia Sportswear.
This way from Carter's OshKosh, you get the entire set in a cute pink/purple for less than you'd pay separately.
You do have to pay for shipping, which is a flat rate of $8, so you might also want to check out what else is on clearance for that extra 25% off and make the shipping fees more worth it.
Photo credit: Lorenzoclick
(Expiry: Unknown)