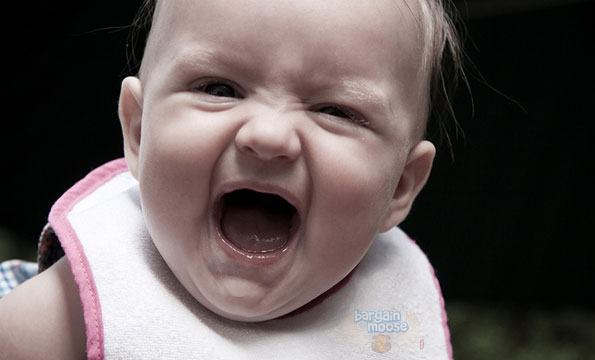 Shopping for a baby? Then check out Carter's OshKosh Baby Sale! For a limited time, you can get a 20% discount on baby clothes and accessories for both baby girls and boys! There are also a numbr of general neutral choices to pick from.
When my little girl was about a month old, I dressed her up in a yellow onesie that my mom had gotten her for a little trip to the mall. On the way there, hubby and I stopped at the Tim's drive thru and much to my dismay, the cashier exclaimed: "awh, what a cute little boy!" Ouch, I thought, especially since hubby and I had just finished talking about whether yellow was a colour for boys or if it was neutral. Personally, I think it's a happy colour that looks good on both, so if you're on the hunt for either gender neutral clothing or any cute outfits in general, then the neutral section has a couple of cute picks for $12-14.40, like the 3-pc bodysuit & pant set for $12 (reg. $15).
With Christmas a little over a month away, it's definitely not too early to start dressing your baby in red, green and white clothing and there are plenty of great picks on sale right now like:
If you're a shopping procrastinator and have yet to buy a snowsuit for your baby, then now's the perfect opportunity to get that as well. For girls, I spotted the 1-pc baby snowsuit on sale for $36 (reg. $45). It's white with little silver hearts and can easily be worn over other clothes. For boys, there are a couple of really nice fleece jackets that would be absolutely perfect for the car seat. The sherpa-lined flannel shirt jacket, for instance, is on sale for $16 (reg. $20) and would look super cute on any little boy. The shirt part is made from 100% cotton flannel and the lining is made from 100% polyester sherpa.
There is plenty more to choose from as the discount is on everything baby-related and the price you see already includes the discount.
Shipping is free on orders over $50.
(Image Credit: Chris Schrier)
(Expiry: 27th November 2014)