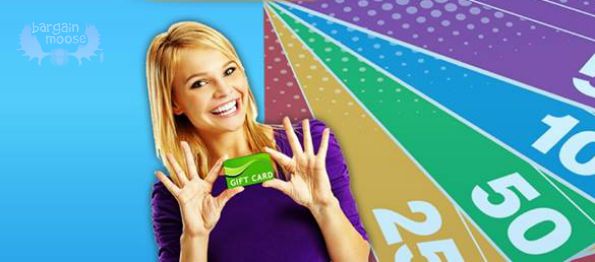 I want to introduce you to a pretty cool store that we recently got a nice exclusive for. The store is called CardMania, where you can buy gift cards for less than their value. With up to 21% off great Canadian stores, we've also got an extra 3% off any deal with our exclusive promo code.
Click here to shop for gift cards @ Cardmania.ca now
Coupon Code: BARGAINMOOSE
Discount: 3% off
Expiry: Never
If you are looking for gift cards to use yourself or give as gifts, this site really rocks. The gift cards will ship for free to you, so you can use them online or in-store.A store that I often shop at is Carters OshKosh and they've got 21% off of a gift card for them. You can buy a gift card worth $266.70 for only $210, which comes down to $203.70 after coupon. Don't forget, you can use these gift cards with existing deals and coupons on each site, so when Carters Oshkosh does their free shipping deals on top of their $2.99 clearance, you know you've already saved more than $60!
Another store I like to shop at is Michaels and CardMania has three gift cards of varying value. The largest discount is on the $168.32 card, now down to $151.49 and comes to $146.95 after discount. You'll save about $22 on this card.
If you have your own gift cards that you don't want, you can also sell them on CardMania. You'll know exactly what you'll get for the card immediately too. For example, I entered in that I had a $212 gift card and they are going to offer me $173.84 for it. While you are losing a bit of money, if you have gift cards hanging around your house that you'll never use, this is a fantastic way to recoup some money for it.
I think this is a pretty cool service, both for buyers and sellers. There is a wishlist section and I'd love to see Tim Hortons cards up there! Bargainmoosers, what gift cards would love to buy for a discount?