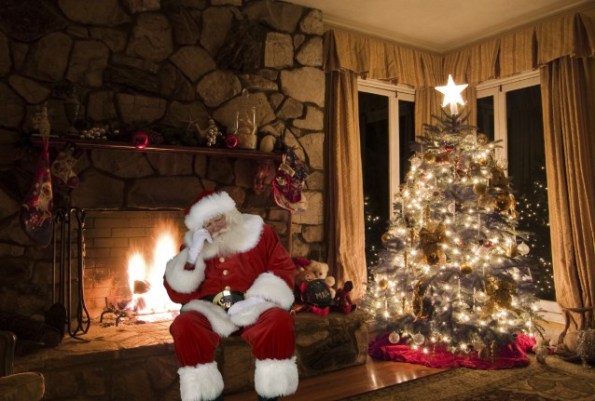 Early on in December I introduced you guys to the Capture The Magic website where you could create a photo of Santa in your very own living room. With just a few clicks you can superimpose Santa (or other Holiday characters) into your living room. The end up looking very realistic and I mean, seeing is believing right? Well now we have an exclusive coupon code that will get you 50% off 3 photos! So whether you want photos of Santa or the Easter Bunny, you are going to save a good chunk of money.
The option to create 3 different photos is normally $9.95 USD, but with this coupon code you will pay just $4.98 USD ($6.95 CDN) for 3 stunning photos of Santa sitting in your living room or putting out the gifts. So here is our exclusive coupon code to get this discount:
Coupon code: MOOSE-3CREDIT-50
Discount: Get 50% off 3 photos
Expiry: Unknown
It is super easy to get a photo of Santa setting out some gifts in your living room, eating the cookies or even relaxing in front of the fire. Your kids will be so excited to see the photo Christmas morning! Simply upload your photo of your living room or wherever. Then you will be prompted to the editing page where you can select which Santa character you want to add to your photo. There has to be over 100 different Santas in different poses, so you can really make the photo look real.
Once you are happy with your photo, you will be prompted to the check out process where you can download your photo and pay. CaptureTheMagic.com will accept all major credit cards only. Once you have paid, you can download or print your photo. You can download it right to your Smartphone device so that is looks like you snapped a pic of Santa by the Christmas tree with your iPhone.
You don't even have to use all 3 of the photos up at once. You can use one to get a pic of Santa in your living room, then use another to get a great pic of the Tooth Fairy and so on. That is one great thing about paying for the group of three photos. You can use the remaining photo credits whenever you like.
You can view the other Capture The Magic coupon codes in our Bargainmoose forum. There are coupons to save 50% on an annual subscription, and more.