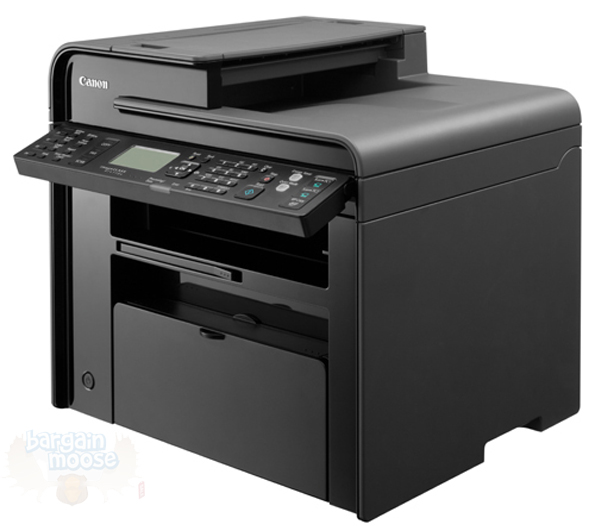 Anyone in need of a new printer? Then check out the deal on this MF4770N Canon imageCLASS All-In-One Laser Printer With Fax from either Future Shop or Best Buy, today only for Black Friday. Originally priced at $199.99, it's dropped to only $49.99 with free shipping!
I first spotted this deal at Staples online but it wasn't even in stock anyway, but it IS in- stock from the two sister sites above. I don't know if they will last for long at this price. There are 84 instock at Future Shop as I write this post.
There's something a little odd which I've just noticed on the Future Shop site: DEALS this good sell out so fast we had to switch off Reserve and Pick Up temporarily. So, you can only order this online for home delivery.
How much can you expect to pay for this Canon printer elsewhere? Well, it's $124 @ Amazon, $200 @ Canon, $100 @ London Drugs, but I cannot see it in stock anywhere else. When we lasted posted about this particular item here, it was $70 at that time… so a further price drop of $20 down to $49.99 is really super.
In checking for product reviews, there are a number of customer comments on Amazon about this particular model. For example:
All the functions are good as the product stated. With the good price and functions, I think it is worth it. I love it.
Most of the reviews seem positive on the whole, with a few negative comments like the skewed sheet feeder. Have a read of them here yourself if you want to know more.
When you pay such a low price for the initial printer, you can probably expect that you're going to end up paying a lot more when you go to buy consumables such as ink and toners. For example, the black toner cartridge that fits this Canon printer will set you back $89 @ 123Inkcartridges.ca right now. That's to be expected though! They lure you in with a great price on the printer, then you end up paying quite a bit more when it comes to refilling it.
(Expiry: 28th November 2014)