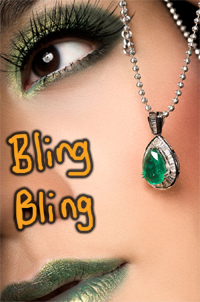 If you need to buy some bling in the near future, check out this sweet Canadian jewellery deal. The offer is for Peoples and  Mappins stores. All you have to do is subscribe to their emails to get bonus discount coupons. For each newsletter, you should receive your first email within 48 hours. For Mappins Jewellers, they will send you out a $50 coupon just for joining up. As for People's Jewellery, you will get a $50 coupon for a $200 spend.
When you are on the mailing list, they sometimes send out decent offers from time to time. You can click here to see previous offers I have blogged about for People's Jewelers. I'll continue to keep you guys informed of the best offers. When you are on the mailing list, they also send you out special offers for your birthday, so it's worth joining to see what you get.
I believe Mappins and People's Jewelers are both part of the same group, but they send out separate email newsletters. You can join each one and get the discounts for both.
Remember, this is only one offer which you can subscribe to by email. Check out my email discounts threads for more!
Thanks Thu & Mads.