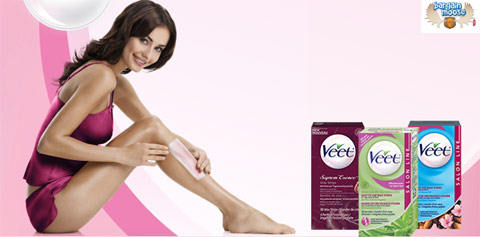 Bargainmooser Zara has emailed me with an excellent freebie - free waxing strips from Veet!
Here's what Zara sent in the email, telling you what you will get:
1 large body Veet Easy to use Wax Strip
1 Small facial Veet Easy to use Wax Strip
1 perfect finish wipe
1 coupon offering $1 off
Veet easy to use wax strips
I would say order this one as soon as possible, in case the offer ends!  I'll be passing on the offer though, I absolutely hate waxing, I cannot stand the pain - I'm such a wuss!
Thanks Zara!
UPDATE: If you are having trouble with server errors, try the link on the Veet home page. (Thanks Nadia)