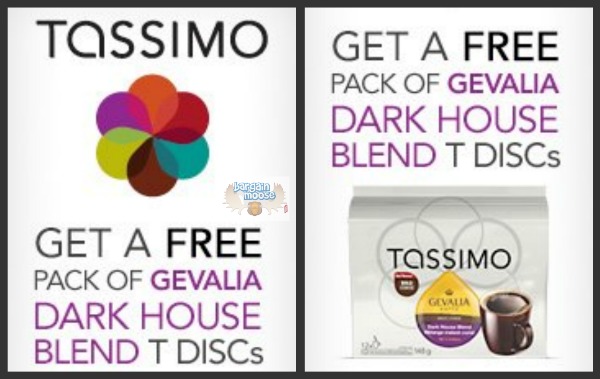 Tassimo Canada is giving away 50,000 samples of the new Gevalia Dark House Blend Coffee. This hot offer is found on Tassimo Canada's Facebook page. You'll need a Facebook account to get your sample!
There is a limit of one sample person, per email address while quantities last. This offer is available in Canada only. As of 3pm EST, there are still over 48,000 available. Don't have a Tassimo machine? Grab a sample for someone that does, they will love you for it!
This new Gevalia dark house blend is supposed to be a replacement for one of the dark Roast Starbucks blends that is no longer available. Great chance to try it out and see if you like it!