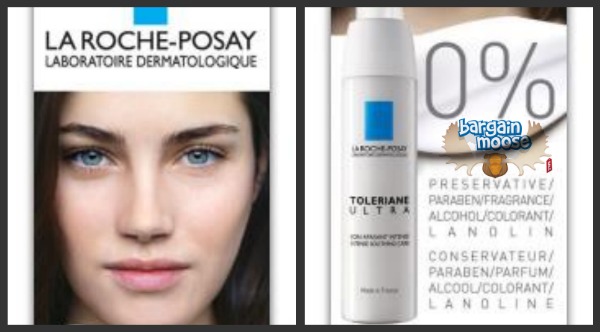 When you like La Roche Posay Canada on Facebook and share your sensitive skin story, you can get a free full sized bottle of the new Toleriane Ultra. You have until 12th October, 2011 or while supplies last to grab this freebie.
Your sensitive skin story must be at least 50 characters long and can be discarded if judges consider it not genuine or substantial.  Click here for a list of the rules and regulations.
La Roche-Posay is launching this movement to empower Canadians to feel more comfortable in their sensitive skin. We want all Canadians to take a step forward today and find ultimate skin comfort.
There are 1000 products to give away valued at $31. The Toleriane Ultra is ultra soothing, ultra high tolerance and has packaging that has no oxidation, no residue and no contamination. It contains no parabens, preservatives, fragrance, alcohol, colorant or lanolin.
I love La Roche Posay products, so I hope I can snag this hot freebie!