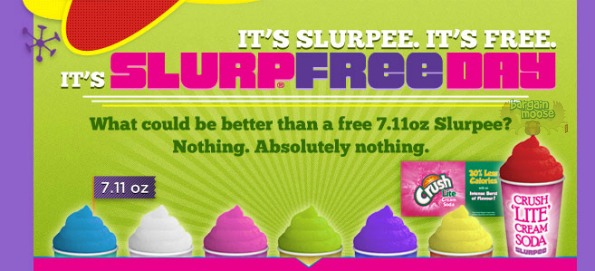 This is a heads up to all you freebie lovers out there: May 23rd it is FREE SLURPEE DAY! So pop into your local 7-11 between 11 am and 7 pm. The first 1000 people per location get a free 7.11 oz Slurpee.
I have loved Slurpees ever since I was a kid. I would get the biggest size my parents would allow me to have, and then layer in all the different flavours. We referred to it affectionally as a SWAMP Slurpee. Yum yum. These days I much prefer to get one, or max two flavours. Once in a while I would give myself 'brain-freeze' or 'back-freeze' - that horribly cold feeling you get from drinking a Slurpee too fast!
Do you have any great Slurpee memories?
Expiry: 23rd, May 2012