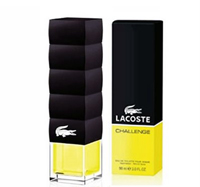 For this Canadian freebie, you can order free samples of various fragrances from Lacoste.
The fragrances to choose from are:
Lacoste Challenge
Lacoste Touch of Pink
Lacoste Love of Pink
I really like getting these little free fragrance samples in the mail. The LacosteChallenge one looks like it is a guys scent, so it would be good to check it out and see if it is a nice one to buy for my man.