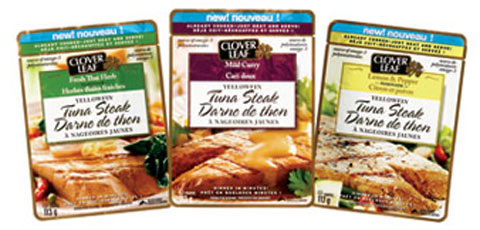 Would you like to try out some new flavors of Cloverleaf Tuna for free? Here's what to do:
Although it doesn't actually say anything about the free can of tuna on the signup page, there is a note about the coupons on the survey page. This is a real deal as other Canadians have received the free coupon in the mail, a few weeks after signing up.
From the details on their website, the flavors available are:
Fresh Thai Herb
Mild Curry
Lemon & Pepper
The fresh thai herb would be my first choice! Have you tried these flavors - what are they like?
Thanks to eofferz.