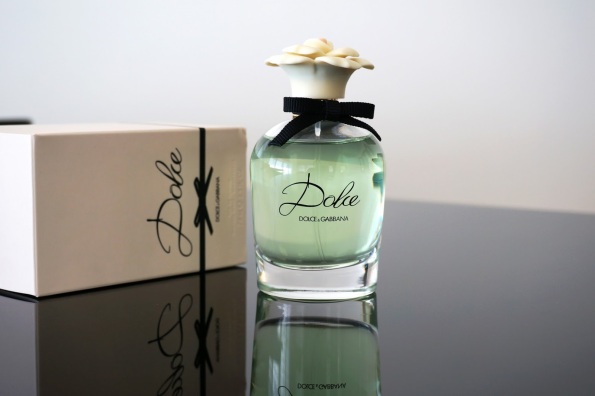 It has been a while since I have seen a free sample offered by Dolce & Gabbana. They just released a new freebie opportunity, so act fast and you can claim a free sample of Dolce fragrance by Dolce & Gabbana. There is a very limited supply!
Getting your freebie is quite simple actually. You'll smell fab in no time flat. To order your Dolce by Dolce & Gabbanna Sample with the compliments of Dolce & Gabbana Beauty, simply fill out your information in the form that is located in the link provided above. Simple as that! Once your request is submitted, you can start watching your mail box for your free sample. Samples usually take up to 8 weeks to arrive, but maybe this will be the scent you favour during 2016.
The Dolce Eau de Parfum is the latest fragrance that has been released by Dolce & Gabbana. Thus, I have not had the chance to sniff it myself.. but I can assure you that Dolce usually impresses me. This perfume is supposed to have a mix of delicate feminine scents as well as white daffodil flowers, neroli leaves and more. It should smell fresh, light and airy which is usually the scent I go for as a mom. I wouldn't want to be sporting an over-bearing smell, that is for sure.
This will probably be a sample that is rather small, but at least it will give you an idea of how this scent combines with you. It sure beats going out and buying the perfume just to find out that it is not your soulmate, right? I always claim free samples anyway. Who knows when you will need it! The small sample size perfumes and lotions are great to keep in your car too. So many times I want to freshen up a little bit before going into a restaurant or something. The definitely come in handy for that.
Moosers, do  you love free perfume samples?
(Expiry: Soon?!)