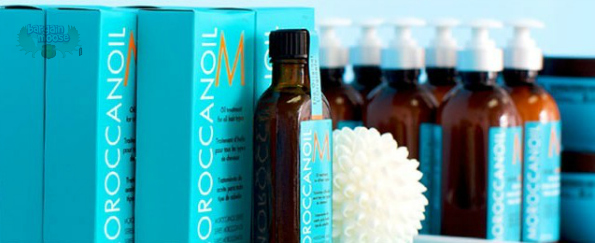 Take advantage of a beautiful freebie from Salon Prive! They are offering Canadians a sample of Moroccanoil Hair Treatment for free. Sign up to get yours now.
We are big fans of freebies here on the Moose and always try to find the newest and best freebies for you to indulge in. My lovely fellow blogger Margarita was pretty stoked about this sample when she saw it and she said:
A couple of months ago, I switched to a moroccan oil based shampoo, conditioner and hair oil and I love it. My hair felt stronger after just one use and the moroccan oil also made it shinier
I hope she enjoys her sample of Moroccanoil Hair Treatment. I have seen this brand around in various hair salons and I have smelled the odd bottle because that is what I do - I smell things. The products have always had a divine scent and I can really understand the immediate appeal to this product line.
While some people may think that putting oil on your hair is counter-intuitive, oil is rich in vitamins and minerals. It can really nourish your hair, stamp out frizz, and tame static. I looked up a product description on Moroccanoil's website and they had this to say:
It can be used as a conditioning, styling and finishing tool. It blends perfectly with other products and even speeds up drying time. This treatment for hair completely transforms and repairs as its formula transports lost proteins for strength; fatty acids, omega-3 oils and vitamins for shine; and antioxidants for protection.
A full 100ml bottle of Moroccanoil Hair Treatment costs $43 and a 25ml bottle still costs $14.80 so this is a rather special sample you are receiving.
If you are in downtown Toronto, then you can visit Salon Prive as a way to give back to the salon for generously giving out these free samples.
(Expiry: unknown)