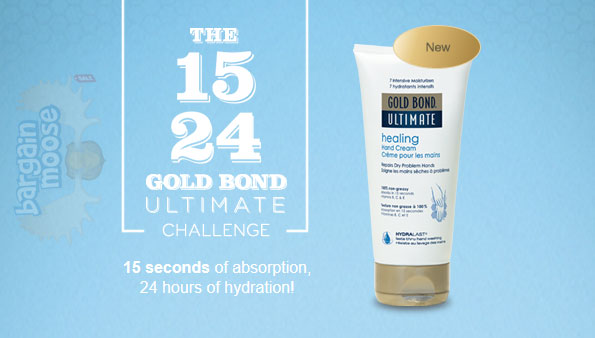 Free is always awesome even if it's just a sample! Hurry over to Canadian Living because the first 2000 individuals to sign up will receive a free sample of the new Gold Bond Ultimate Healing hand cream. Plus, there's also a chance to win one of five $100 gift cards, along with a printable coupon for $3 off this hand cream.
Samples are certainly hit or miss. Sometimes, they're so small that you wonder how it can even be profitable for companies to have them shipped out and otherwise, you can use it for weeks and weeks.
As it frequently is the case, Canadian Living doesn't actually state anywhere the size of the Gold Bond Ultimate hand cream. Well, I didn't find it in any case but if you do, make sure to mention it in the comments!
I can only hope that it's the kind of sample that you can, not only, have enough of for one use at least, but that you can also use multiple times until it runs out.
On Amazon.ca, a 395g of the Gold Bond Ultimate hand cream actually goes for $19.56, but that's perhaps because it's not sold directly by Amazon themselves. In any case, you could for sure find this hand cream in-stores at drugstores, though perhaps because it's new, you might have to wait a couple of weeks for it to arrive.
Speaking of which, by entering your information to receive the sample, you will also be automatically entered into the contest to receive a free $100 gift card for use at a drugstore. Five different winners will receive this prize. Keep in mind that only the first 2000 customers to subscribe to receive the sample by June 15th.
The Gold Bond Ultimate hand cream is actually one that I'm excited to try as it's hypeallergenic, is dematologist tested and is non-comedogenic. It's supposed to intensely moisturize as it contains Vitamin, A, C and E, along with moisturizing ingredients like aloe, glycerin, petrolatum and others.
(Expiry: 15th June 2015)