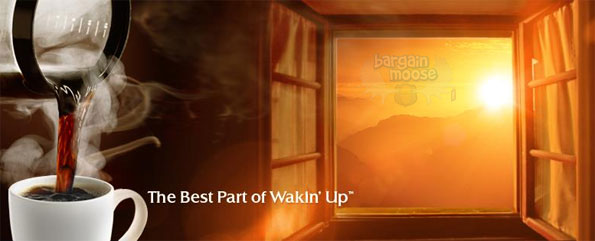 The best part of waking up is reading about all of the awesome deals on Bargainmoose, right? ;)
Here's a perfect freebie for a lazy Sunday afternoon spent inside: get free printable designs for your Folgers canister!
Here's a quick sample of some of the designs that you can print: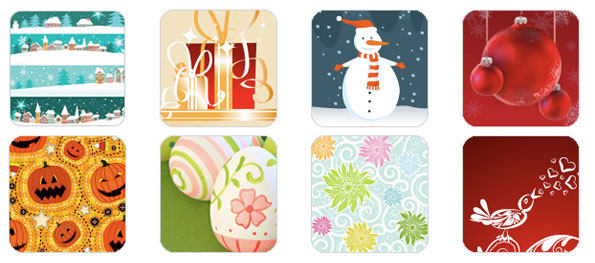 In total, there 13 designs to choose from, amongst which you can find 5 Christmas ones, 2 Thanksgiving ones, 2 Halloween ones, 2 Easter ones and 2 Valentine's Day themed ones.
At the end of the selection of designs, you also have the option of decorating your own blank template but personally, I wouldn't go for this as the option to upload your own picture isn't provided. Instead, you can only choose a font and text colour for the "To:" and "From:" fields, which are on a blank label. Pretty boring if you ask me, but you can do what you want!
Once you have selected your design, personalized it and printed it out, keep in mind that you will need scissors and adhesive to attach it to your Folgers canister.
What's cool about these designs is that they can totally be used to spruce up a gift. Okay, so giving coffee as a gift may seem kind of odd but if you know someone who is a huge coffee lover, then changing the label for a personalized one is definitely a much better option. Plus, you could even drink the coffee yourself, then re-use the canister to store a gift (perhaps something like candy or chocolate) with the personalized label to give to someone.
My favourite design is definitely the Valentine's Day one, which you can see in the bottom right corner on the sample of designs above. It features a white bird with hearts on a red background. As much as it's supposed to be Valentine's day themed, I find that it can certainly apply to any day, especially if you're looking to give the canister as a gift to a loved one!
Now of course, this Folgers freebie could be a hit or miss depending on if you have a printer or not. If you don't, then you could try printing these at your local library (provided that they have printer services) or you could always as a friend to print them for you!
(Expiry: Unknown)