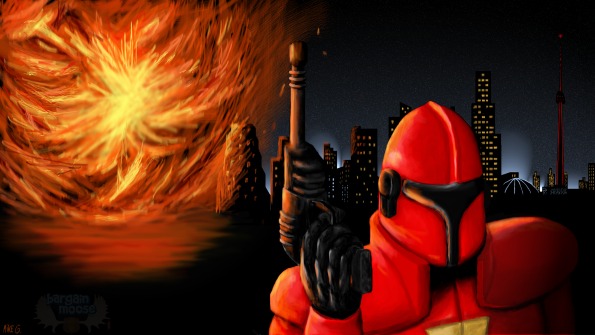 Take advantage of this limited time offer from Origin.com to download Crusader: No Remorse for free to your PC.
This is the base game, standard edition. The usual fine print applies. You must be 13 years or older, have access to an internet connection, and have an Origin account as well. This game is rated 'Teen' due to animated violence. The so-called 'animated violence' is pretty obvious since almost every screen capture of the game features a good amount of red from something blowing up or being shot.
Here is the game description:
As a Silencer, one of the elite enforcers of the World Economic Consortium, you're supposed to be incorruptible. But if the system you serve is utterly corrupt, where does that leave you? You go over to the Resistance, the same pack you used to hunt down. Now, your former employers better watch their backs because you're coming after them with all the firepower at your command.
Crusader: No Remorse was released way back in 1995 so it doesn't have all those fancy-shmancy little graphics that you might be use to by now. However, if you played this back in the day it might be a nice nostalgic trip down memory lane. Happily, if you are still trucking away on an old computer, this game has very simple system requirements that your vintage computer just might be able to fill. Check it out.
While I would never pay $4.99 for this game myself, it is not a bad thing to pick up free. I am always a fan of free entertainment and this looks well equipped to take me into another world for at least a few hours.
If any of our Moosers have played this game, let me know! Your comments will help guide other lost souls on whether they should bother with downloading No Remorse or not.
(Expiry: unknown)