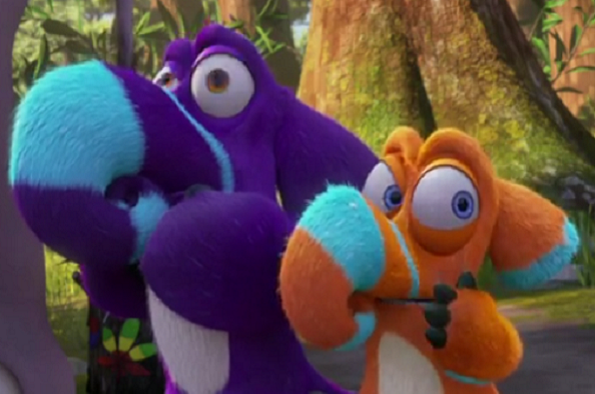 Here is a little freebie you might want to snag for the kids. Right now on Google Play you can get the movie All Creatures Big And Smallcompletely free. You do need to have a Google Play account to take advantage of this deal.
This freebie today over at Google Play Canada includes the free movie All Creatures Big And Small in full high definition. This movie is a cartoon and starts during the story of Noah building an ark while the animals are boarding two by two. Somehow our two main characters, animals known as Nestrians, are left behind. Our heroes must now comically survive the floods and get to the top of the mountain to survive. Meanwhile the parents of our heroes who are onboard, try to turn around the Ark in an attempt to try to save their children. Though the film is set in the middle of a biblical story, it is a slapstick comedy at heart. From reading the reviews at IMBD, it seems this it is trying to be more funny and quirky from the animal's point of view and less of a biblical retelling. It seems to be from the reviews that this movie has plenty of funny pop culture reference to keep the story light and moving.
Reviews over on Google Play are looking good overall, especially for a free movie. Movie watchers are honest in that this movie is a bit of slapstick with a side of cheese. I would not expect this film to live up to the quality we expect from Disney or Pixar, but it is a fun film for a rainy afternoon for a laugh. Here is one review from Google Play:
Hey, it's pretty good for a free movie I laughed a good bit during it. It's a good kid movie I'm sure. Plus, this is like one of the few movies that I've seen that actually have a G rating for the film.
You might have figured out by now if you are a regular reader that I love freebies. I was just telling Anna the other day when I was blogging about the free Chorus Spa and Wellness samples that I tend to be a little bit of a freebie hoarder. I will be adding this movie to my collection for my kiddo.
(Expiry: Unknown)