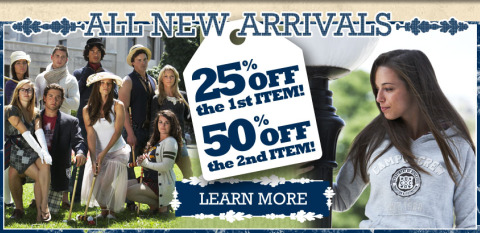 This is a really nice deal, unfortunately they only have stores in Ontario! So for anyone living near a Campus Crew store, this deal is for you:
Get 25% off your 1st item!
Get 50% off your 2nd item!
To find a Campus Crew near you, check out their store locator here
It says that:
Some conditions apply, discount applies to regular priced clothing, see store for details.
So not applicable on sale items. But still, a rather nice discount! Especially for some back to school clothing!
I know NOTHING about the brand as I am not from Ontario. Can any of our Eastern Moosers drop us a line if they have had any experience with Campus Crew?