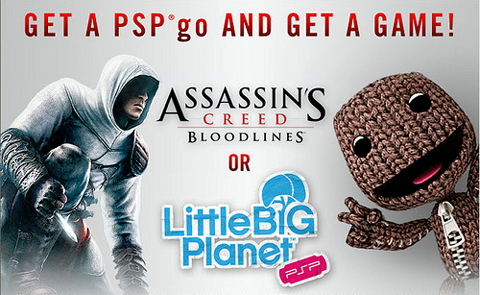 The US Playstation blog has announced a special offer for those of you who wish to buy a new PSPgo, and it applies to Canadians too. They are giving away a free copy of either Assassin's Creed Bloodlines or Little Big Planet video games, to anyone purchasing a new PSPgo.
So if you were thinking of treating yourself to the handheld, or were planning on giving one as a gift, now would be a good time to buy and get the free game while you do so.
How to get the offer:
Buy a PSPgo handheld console between the 18th Feb and the 21st March 2010
Create a PSN account, or login to your existing one
SCEA will then e-mail a code which is good for one qualifying PlayStation Network account to download the game for the PSPgo system
Use your free game code before the end of March 2010
A new PSPgo would probably set you back somewhere in the region of about $250, for example at The Source Canada.
(Ends 21st March 2010)