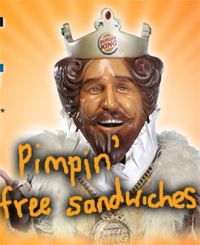 Hot diggity dawg! Burger King Canada is offering free breakfast sandwiches, with no purchase necessary!
The Burger King promo will happen this Friday, the 18th of September 2009, during breakfast hours only, for those of you in Ontario, Manitoba, Sask, Alberta and BC.
But for those of you in PEI, NS, Newf & Lab, you can get it every Friday until the 9th of October!
Yum-a-licious!