Brita: $5 Off Pitcher Printable Coupon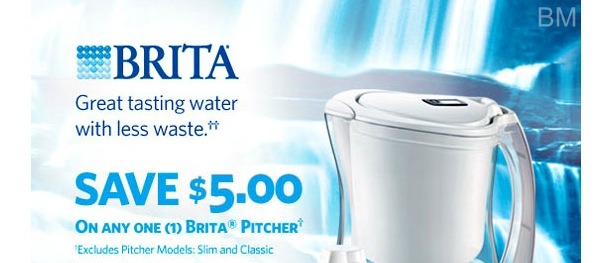 If you are new to Brita or need a replacement for an old one, check out this $5 off a new pitcher coupon from Brita. It is good on all Brita pitchers except the slim and classic.
Thank you so much to Mooser Kiki for posting this on our community forums! My household has a Brita currently in the fridge and all our drinking water gets filtered through it. I guess it offers some sort of peace of mind, and also gives nice, fresh, clean, cold water. It is a great alternative to bottled water which can be very expensive and if your province doesn't have a great recycling program: often end up in landfills.
Coupon expires: 31st, December 2011