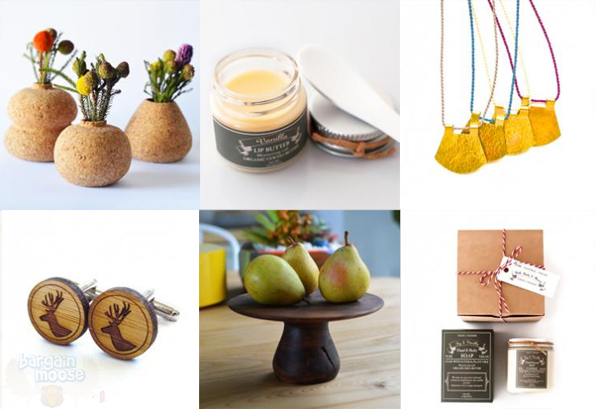 I recently discovered Brika, as the Canadian founder of their online store was speaking at a conference which I was attending. Brika is an online shopping experience which features the work of "makers," that is to say, crafters and designers. Brika showcases many fantastic items from these makers, many of which have been crafted by the hands of Canadian artisans. I've been on their mailing list, and I just got sent a coupon code for free shipping there.
Click here to use the Brika.com coupon code now
CouponCode: FREESHIP
Discount: Free shipping
Expires: Unknown
The email says that it is a Memorial Day coupon code, so it could be good through to the end of the 26th May 2014, but the email doesn't specifically state the end date.
I really wanted to introduce the Moosers to the Brika community to show you some of the amazing hand-made items that there are on offer. There is a group of Canadian makers on Brika.com, so I would like to show you the kinds of items you can buy.
Shippingfrom Brika is usually only free on a $75 spend. If you are spending less than that, flat rate shipping is quite high, it's a cost of $15.95 and this Brika coupon codedropped that down to zero!
P.S. If you're browsing the Brika site and you're wanting to order items from the US makers, you may be subject to additional customs and fees on those. There's a blurb on each product which tells you a little bit more about that. Just watch out for that if you're placing an order.