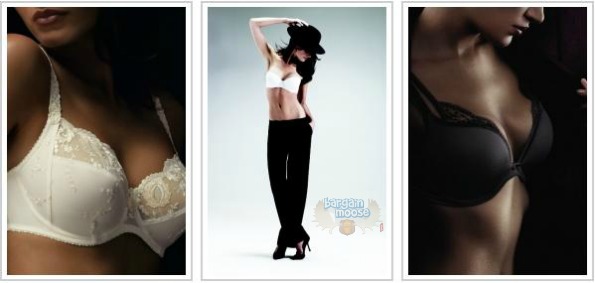 Bra Allure Canada fine lingerie is closing soon and they are getting rid of all of their stock.  They have their entire store on sale for 50% -70% off right now.
Bra Allure Canada had already reduced all prices down by 50% and now they have reduced many even further.  All items are now between 50% off and 70% off!  At Bra Allure Canada, they basically have every type of bra you could be looking for including specialty bras.  They also have a huge variety of sizes from A all the way up to H. The average woman wears a size C cup and in a lot of stores that is the biggest size they have. This sale will keep going until everything is gone so it will be a first come first serve basis.  Luckily for us there is still a great selection left!
For those of you that live in Ontario and British Columbia, there will be no HST on your purchases!  Also, they offer free shipping in Canada on all orders of $85 or more. There is a flat $6 rate on all other orders.  Delivery generally takes 5-10 business days. All items will be shipped with Canada post.
(Expiry: Store Closing)