Boxing Day the Mooser Way!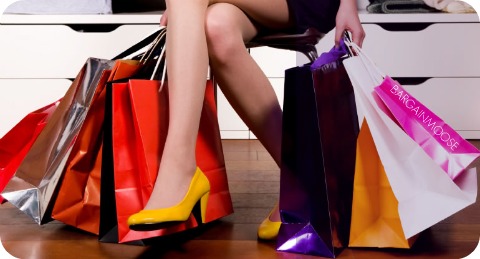 Hi Moosers! Hope your holidays went well, that Christmas was fantastic and that you had a splendid New Years! I also hoped that we helped save you guys n' gals some money this year... that is my hope anyway. I am also very curious, so I'm hoping you don't mind if I ask you guys some questions! I would love feedback!
Did you all have a successful Boxing Day? What did you get, or if the list is too long, what stores did you shop at? :-D Did you shop primarily online, or in store.. or a good mixture of both?
Since I am grilling (nicely!) all of you... I will answer my own questions!
I had a very successful Boxing Day, too successful.
My list is fairly long so I will list the companies: Lush, The Brick, Roots, Pink Cherry, Banana Republic, Lululemon, Chapel Hats, London Drugs, Gelaskins, and Blockbuster.
All except London Drugs, Chapel Hats, and Blockbuster were online purchases. So it represents my buying trends, 7/10 or 70% of my buying I do online.
Hope you can take some time to answer these few questions, I LOVE to hear what other people get! :-)