Boxing Day Sales 2012: Advance Info!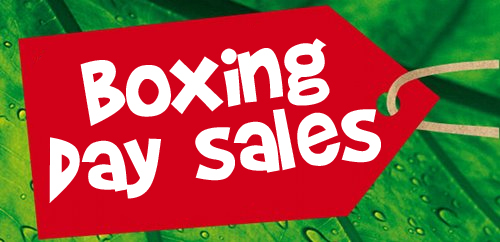 All the information for the Boxing Day sales in 2012 is really starting to pour in - and we're storing it all up on our Boxing Day sales dashboard for you to see!
Some of the juicy info that we've got so far, that you might be interested in reading about:
Check back to our dashboard a few times a day - the page is updated often, and you can see all the latest offers.
The Boxing Day sales information so far is really just the tip of the iceberg - as it is now only the 19th December! In the coming days, our team will be working tirelessly to try and make sure all of the Boxing day information is up on our dashboard for your viewing pleasure. If you find a Boxing Day offer that we don't yet have coverage on, please feel free to click the "share" button on the right hand side - let all the other Moosers know about it too!