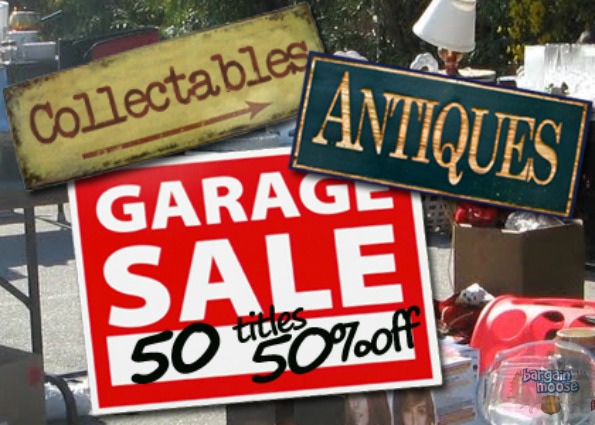 There is a brand new 50/50 selection happening right now over at Book Close Outs Canada.  This time around, all of the books are geared towards garage sales, antiques and collectibles.
All of these books are an additional 50% off the regular prices and there are fifty titles to choose from, hence the 50/50 selection.
Here is a look at some of the deals you will find:
Keith Martin's Guide to Car Collecting was $8.99 / now $4.49 / original list price was $17.95 (save 75%)
Shopping for Vintage was $4.99 / now $2.49 / original list price was $20 (save 88%)
A Passion for Charms was $1.99 / now $0.99 / original list price was $9.99 (save 90%)
There are a few extras included that don't necessarily fit into the antiques, collectibles, and garage sale categories this time.  They include some craft books, and a couple of art and architecture books.
As an added bonus, Bargainmoose has three exclusive coupon codes that will save you anywhere between $5 and $20, depending on how much you spend on your order.
The cost of shipping will depend on how much you buy, but it is usually fairly reasonable.
(Expiry: 18th May 2013)