This month, BookCloseOuts Canada are holding a HUMUNGOID sale on their humor books! The entire humor category is 80% off!! This includes: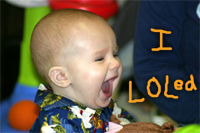 Joke books

Political Satire

Short Stories

Comic Novels

And More!
The range is pretty varied, with over 16 pages of funny books to choose from.
Some books that sound interesting:
1,003 Great Things About Moms

- $1.99 – Search for

9780740722394

-

She can load the dishwasher fuller than anyone else on the planet.
1001 Funniest Things Ever

Said - $2.99 – Search for 9781592284436 - A collection of the greatest witticisms from the world of politics, show business, sports, and anywhere else people can get a good laugh.
Growing Old Disgracefully- $2.19 – Search for 9780740741685 - Best-selling humorist Rohan Candappa brings his wisdom to bear on the tricky business of growing old - while having fun and annoying your children.
How to Lose Your Ass and Regain Your Life - $4.79 – Search for 9781594862328 - Kirstie Alley humorously explores the American obsession with fat, food, beauty, and weight-loss.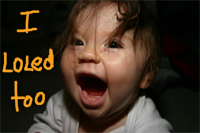 All prices are shown in US dollars, even thought the company is Canadian owned and operated. Your order ships from within Canada too.
I would consider a few of these book to be "bathroom books." By that I mean that you keep them in your washroom, and if you're ever in there sitting for a while, and you're bored, you can entertain yourself with some short, snappy fun.
Before you place your order, remember to check out:
Thankschimothy27and ECohen.