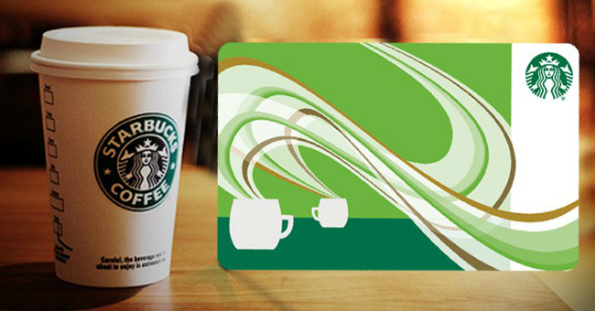 Starbucks Canada is offering a bonus $5 with a $15+ eGift Card purchase and sent to someone that is not you. This promo is sponsored by MasterCard so you must pay with your MasterCard to be eligible. This promotion is also limited to the first 11,000 eGift Cards purchased and - according to their website - this offer is still available.
It is hard to find last minute Christmas gifts, but this one is truly exceptional. Everyone likes a Starbucks Canada gift card because you can get yummy drinks and fancy pastries to go along with those yummy drinks. I haven't been to a Starbucks in ages but - YUM - I could so go for their amazing caramel apple cider right now. It is SUCH a good drink.
This makes a fantastic last minute Christmas gift because you can send a gift card and get bonus credit. Do note that "the bonus won't be reflected in your checkout experience" but it will be sent within 73 hours to the gift recipient. You pay $15 and they get $20 worth of Starbucks eGift Cards to use. That is the equivalent of saving 25%.
Of course, you can always buy a higher denomination gift card. $15 is just the minimum gift card amount for your recipient to receive their bonus. This is a nice way to make your money go farther when you are getting down to those last minute Christmas gifts. This promotion is limited to one per person. Only the first 11,000 customers qualify and their website says "This offer is still available" so they have not met that maximum yet.
You cannot send this to yourself. Starbucks is trying to help you spread the holiday cheer - not Scrooge cheer. Send this to your mother, your sister, or your best friend. Send this to a teacher that has meant a lot to you over the years. This gift has endless potential and is also the gift of choice. You choose the place, they choose what to buy.
You must pay with your MasterCard to take advantage of this promotion. I have recently switched from two Visa cards over to one Visa and one MasterCard just so I can take advantage of promos with their card. I highly recommend this tactic for getting the best deals!
(Expiry: 31st December 2015)