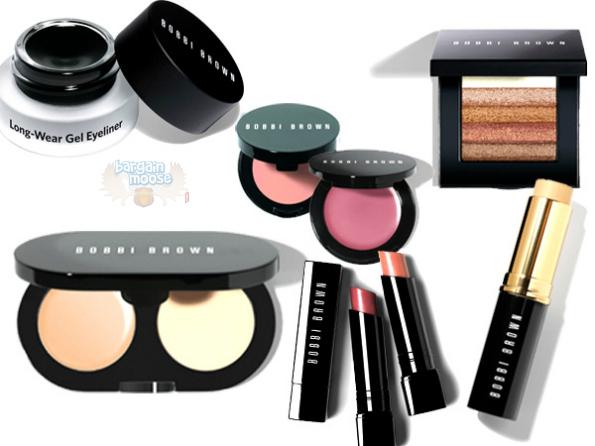 Bobbi Brown girls get ready for a fantastic little offer from your favourite cosmetics line. Bobbie Brown Cosmetics is offering a free mini smokey eye mascara and free shipping with no minimum!
Click here to shop @ Bobbi Brown Cosmetics Canada now
Coupon Code: LASHLOVE
Discount: free mascara & free shipping
Expiry: 26th June 2015
The beauty of this deal is two-fold. First, Bobbi Brown usually requires a minimum of $75 for free shipping or they charge $9. That is a pretty substantial minimum that you no longer need to meet for free shipping with this deal. You also receive a free product with ANY order, no matter how small. Sweet!
I wear very little makeup, except for concealer. I never managed to rid myself of that dreaded teenage acne or the dark spots under my eyes... even into my adult years. Bobbi Brown's Creamy Concealer is a best-seller for good reason. The concealer is available in 15 shades to match your skin tone. While Bobbi Brown suggests you use it for covering darkness under the eyes, women have used it for the rest of their face too:
I have purchased this creamy concealer several times. It is very creamy and goes on effortlessly. I feel it does a good job hiding under eye darkness and I use it to hide a dark age spot on my cheek as well. A little of this product goes a long way so while it is somewhat costly this product does last for some time and I use it daily. I find BB products to stand for quality.
I added one pot of concealer - for $30 - to my cart and went through checkout. While it does not look like the coupon code works when you add it to your cart at the first stage of checkout - it does! The discount and freebie is not shown until you get to the shipping section where you enter in your address. Here is my cart:
There are currently two choices for free samples that will be added to your cart:
Hydrating Eye Cream Sample Packette
Soothing Cleansing Oil Packette
As you can see, I chose the eye cream. The free shipping part of the deal saved me $9 worth of shipping charges and I am sure the mascara sample is worth a few dollars as well. I really think this is a great offer from the company and I hope many Moosers take advantage of this deal. If you do, let me know what you recommend!