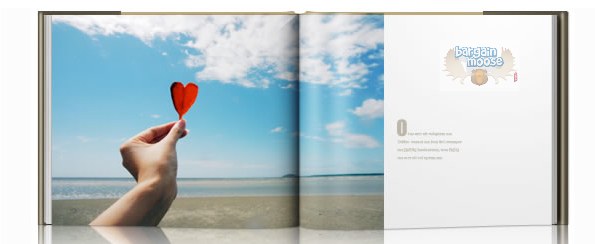 Till the end of February you can get 25% off your order with no minimum at Blurb!
Discount: 25% off
Max Discount: $150 CAN
Coupon Code: ABOUTYOU
Expires: 27th, February 2012
Blurb is one of those rare places that you have the option of making a text-based book at. That is why I am currently using Blurb to compile some writing I have done and finally sticking it in a book of sorts instead of just in sheets of paper in the bottom of a shoebox.
Mooser Laureen said had this to say about Blurb previously:
I've tried many different programs for digital scrapbooking (and book making) and this is definitely one of the best ones out there! Quality product and easy to use program that you download on to your own computer… you don't need to worry about where your photos are being stored out in cyberspace. A bazillion thumbs up. By the way… I believe they now have their Canadian printing shop open, so that books don't take very long to arrive.