I've been waiting AGES for these to pop up in Canada ever since I first saw them in UK stores. Well, the big day has arrived, and Blume Dolls are finally here! If you haven't heard of them yet, I'm predicting Blume Dolls will be the big collectible of the summer, so your kids will probably let you know about them soon.
So far, I've only seen Blume Dolls in Canada at Mastermind Toys, where they sell for $14.99 a piece. But these are no ordinary surprise toys. Every Blume Doll in Series 1 comes in a flowerpot, and that's where the fun begins. Just add a little bit of water (a few drops does the trick) to see who "blooms" from the soil!
Who you grow and what's inside each Blume Dolls flowerpot is a complete surprise, but every doll has an over-the-top hairstyle and an outfit that you can swap with other Blume Dolls from Series 1. Plus, each flowerpot is packed with 10 surprises, including shoes, a sticker sheet and even a mini friend.
In total, there are 22 different Blume Dolls to collect in Series 1. Not sure which ones you still need? Then just scroll down and compare the ones you have to this Blume Dolls checklist: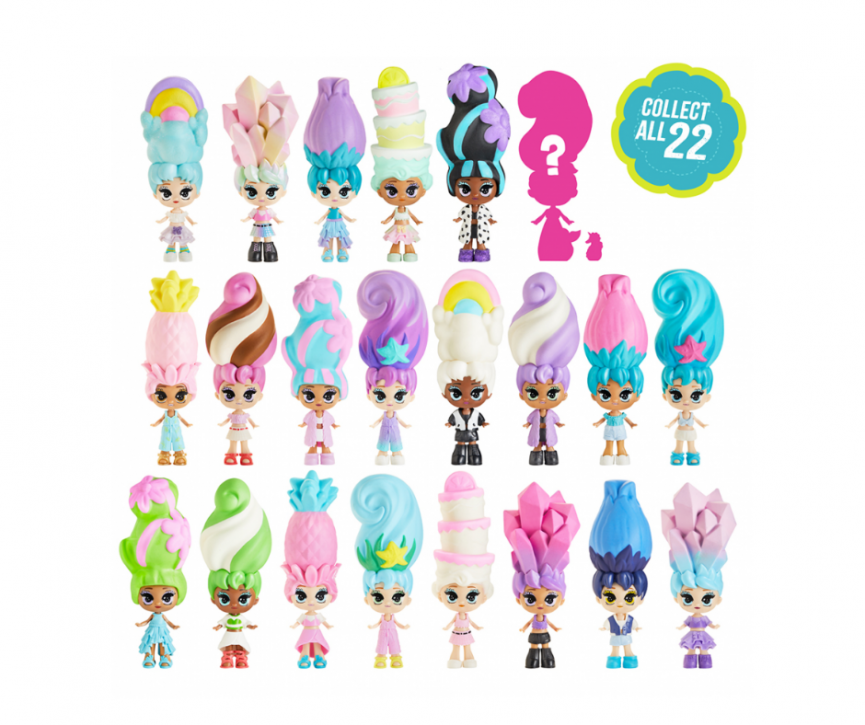 If you spot Blume Dolls (or anything similar to them) elsewhere in Canada, let us know in the comments! For now, they're available in stores and online at Mastermind Toys, where shipping is free on $49 orders.
Sign up for our newsletter
Never miss a deal from Bargainmoose with our daily newsletter