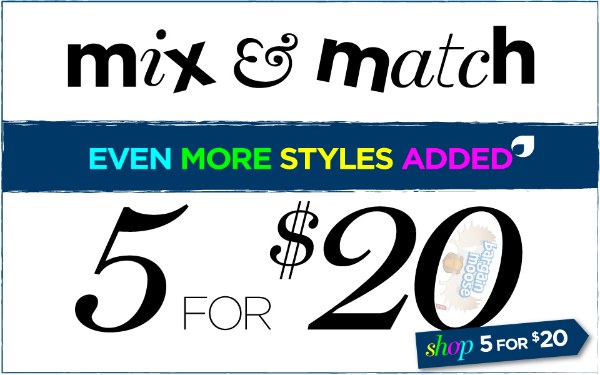 Bluenotes has one of the most fantastic clothing deals on I have seen for a while! Get 5 shirts (tanks, t-shirts, sweaters, etc) for only $20! Any 5 of the select items in this deal! totally awesome!!!
This is only girl's clothing, sorry guys.
Check out some of the sweat options you have:
Get all 5 for just $20, saving $42!!! This amazes me because you could completely re-do a girls tops wardrobe for very little. Think of it. For $20 you get 5 tops.. meaning for 10 tops you are spending a measly $40. Works out to $4 a top.. outstanding. For a great selection of cam is, tanks, long sleeves and sweaters. You can get everything in one place, all the pieces you need.