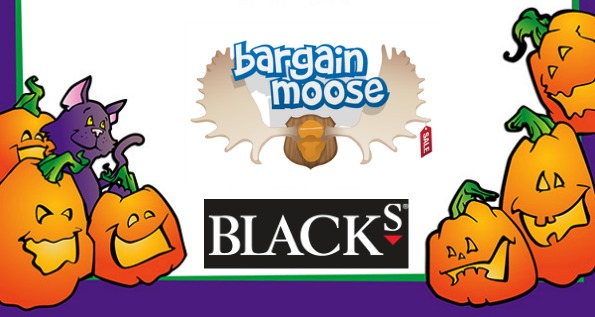 Take your little ghosts, princesses and cowboys into Blacks until 1st November, 2011 for a free Halloween portrait.
You can get a free 6x8 portrait of your kids in costume (or without) with a Halloween border of your choice. Love the pic? Feel free to order additional copies to share with friends and family.
Limit of one print per customer. Maximum two kids in one portrait. See an Expert Associate in store for more details about this promotion.
So, why the limit of two kids in one portrait? The photos is taken on the same background as passport photos, so the space is rather small.
I'll probably be taking my kids to the mall for trick or treating on Halloween, where there is a Blacks store, so we'll probably take a candy break and get a nice pic while the kids are in costume.