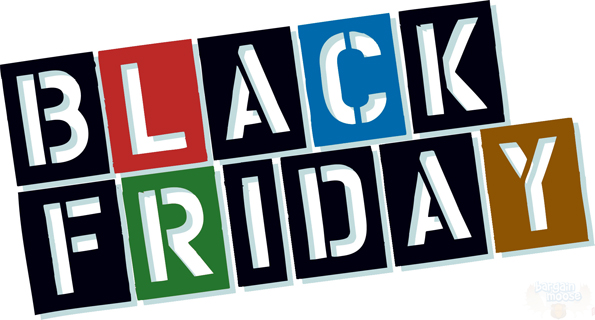 This year, the shopping holiday that is known as Black Friday falls on the 28th November 2014. As we've seen over the past few years, the sales promotions in Canada have just been growing and growing, as more and more Canadian retailers get in on the act. Last year, we saw a huge number of sales and deals happening, and this year we expect to see even more. And as we have done over the last couple of years, we'll be scouring the Canadian interwebs and finding you all the latest and greatest Black Friday deals and posting them on our Black Friday dashboard.
You can bookmark the above link, or just hit the "more" link in our header, up above. You can access the deals dashboard any time to see how the deals are progressing. The busiest day for this will obviously be Black Friday on the 28th… but we've noticed that more and more retailers are starting the sales events early. So, definitely check in on the dashboard in the days preceding the big event. We will of course, be keeping you up-to-date with the best of the best deals here on the Bargainmoose blog, but the dashboard's aim is to collate all the information (there's just too much info to show on blog posts in a regular fashion).
In a blog post here last week, I mentioned that Amazon has already started their "Countdown to Black Friday" sales. Every day, we're keeping an eye on those and you can see a few of the latest deals on our Amazon Black Friday page on the dashboard.
There have already been events from other retailers too though, such as:
This is just the tip of the iceberg, there are going to be hundreds, if not THOUSANDS more deals to come!
And don't forget, that a few days after Black Friday will come Cyber Monday, that's on the 1st of December 2014 this year. We'll be covering that event too!
There's no information through for that sale just yet, but I just wanted to make you aware that we'll be covering it too. Check back then and happy holiday shopping Moosers!
P.S. If you've spotted a deal before we do, PLEASE feel free to share it on the forums!